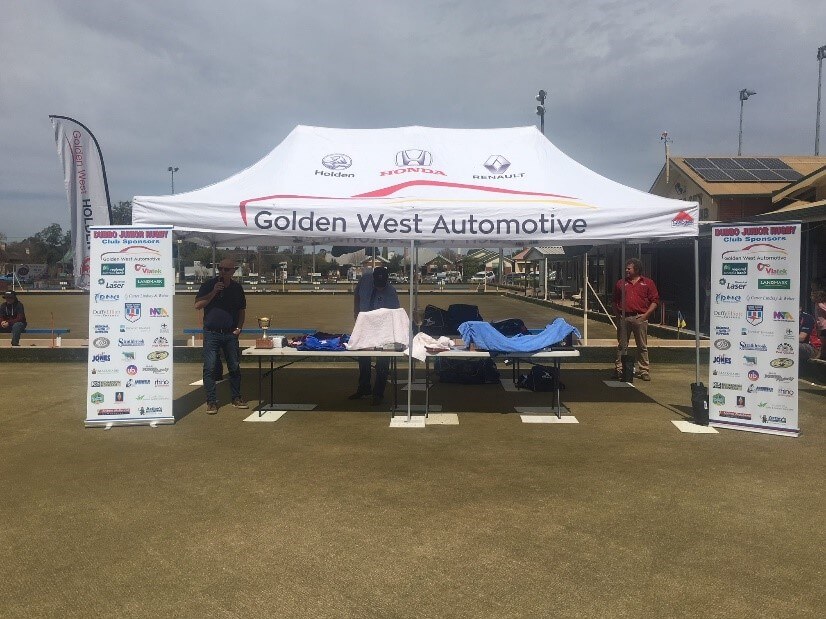 Golden West Automotive (encompassing Holden, Honda, Renault and HSV) has a long history of supporting Dubbo and the Central West community through sponsorships and charitable events.
Supporting and giving is important to us and we achieve this by not only having our annual charity event, but by being the Major Sponsor for two junior sporting clubs in the community, Dubbo Rugby Junior Cricket Club and Dubbo Junior Rugby Club. Every parent will know that getting their children involved in junior sport not only teaches them valuable life skills but helps them form friendships that often will last a lifetime. Keeping them involved can be expensive and our sponsorship contribution helps to support and supplement that cost.
While junior sport sponsorship is important to us, we love giving back, so we are also a major sponsor the Dubbo Golf Club Veterans, who support our older citizens in a fun and healthy lifestyle.
We have sponsored the Dubbo and Western Plains Ulysses, a social club for motorcyclists over the age of 40, in their annual toy run in aid of the Salvation army and Dubbo city SES.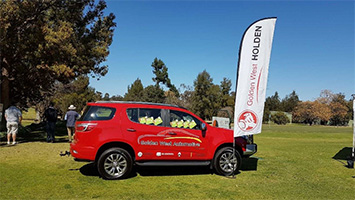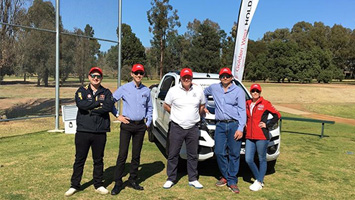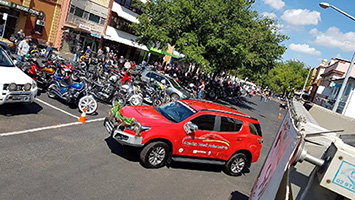 ---
Southern Cross Austero's Give Me 5 For Kids fundraiser
In 2018 we sponsored the Southern Cross Austero's Give Me 5 For Kids fundraiser, a national fundraiser which has been supporting and raising funds for local children's hospital wards across regional Australia for the last 20 years. Beginning in the mid-'90s as a simple coin drive from the Central Coast region, this annual charity drive has since raised almost $20 million nationally, and benefited over 40 children's hospital wards.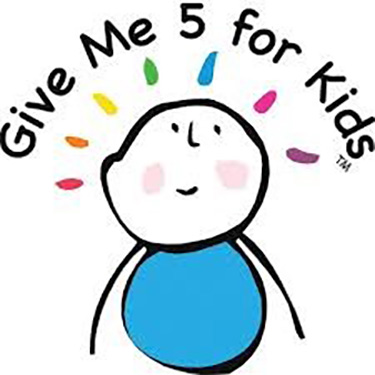 ---
Jeans for Genes
Jeans for Genes was established in 1994 by Children's Medical Research Institute to fund revolutionary research that helps diagnose, understand, and find cures or treatments for condition affecting kids, including genetic diseases, cancer and epilepsy.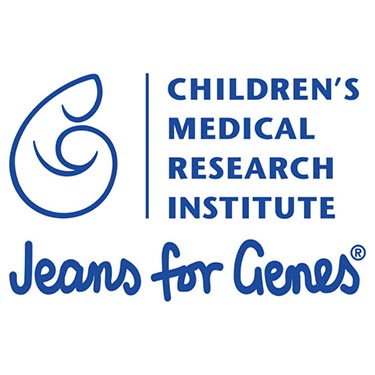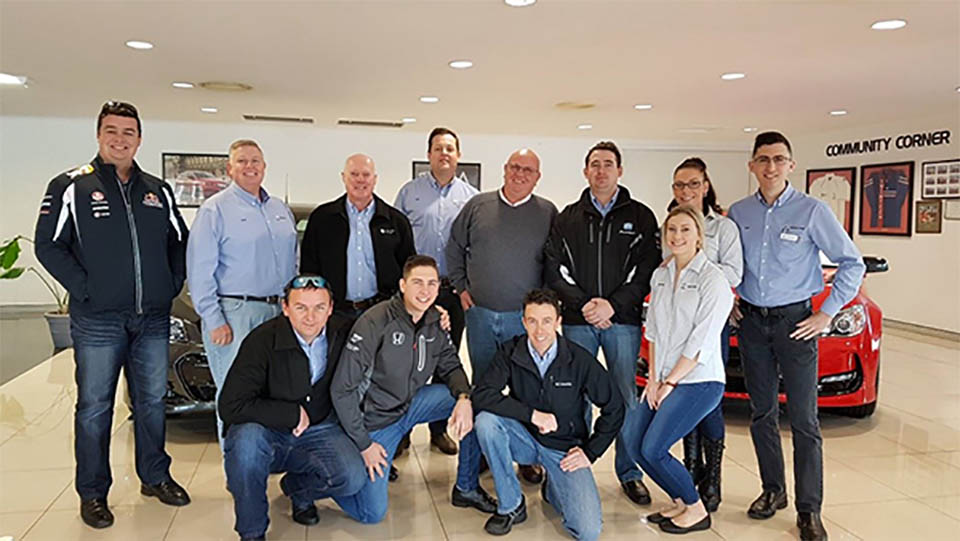 We participated and donated to the Jeans for Genes organisation in 2017.
---
Movember Foundation
For many years the men of the dealership have participated in the Movember foundation, a charity changing the face of men's health by addressing some of the biggest health issues faced by men including prostate cancer, testicular cancer, and mental health and suicide prevention.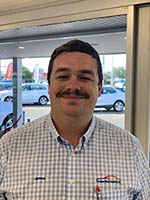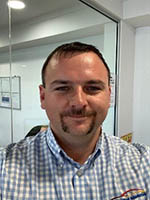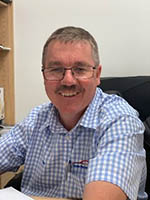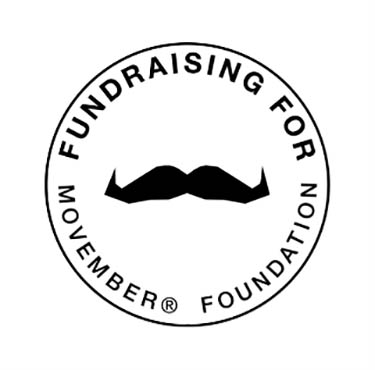 ---
Destination Outback Event
In 2018 we supported the Dubbo South Rotary Inc and Pink angels as they embarked on the Destination outback event.
Destination Outback is a major project of Rotary Club of Dubbo South and sees participants jump in their four-wheel-drives and travel to rural locations running every 2 years since 1999. In 2018 more than 120 people from Dubbo and surrounding country towns took part in a three-thousand-kilometer trek across the outback to raise money for various beneficiaries.
Since the event started it has raised approximately two million dollars for a multitude of community groups and organisations.
Destination Outback's primary recipient is the Royal Flying Doctor Service (RFDS) and since the club's conception $1.2 million has gone to the Dubbo RFDS base alone.
Our very own Michael Adams and Danny Russell participated in the event as well as supplying a vehicle to the Pink angels for the journey.
"Golden West Holden, who generously provided us with a vehicle in 2012 and 2014, will do so again this year, we can't wait to get going, Danny Russell and Michael Adams from Golden West Holden are fantastic supporters of our charity," Sue Gavenlock.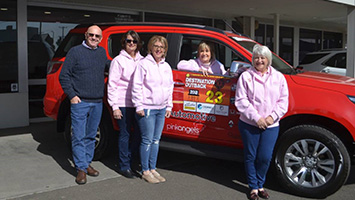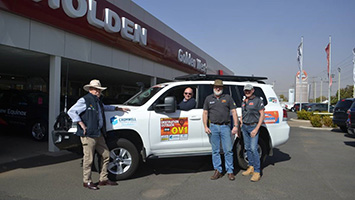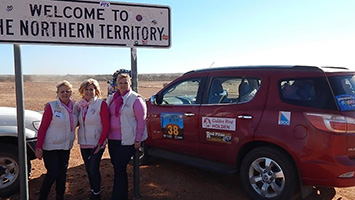 ---
Pink Angels
Golden West Automotive are proud supporters of Pink Angels Inc (https://pinkangels.org.au/), a local non-profit charity with a mission to care, help and support Breast Cancer patients in the Dubbo region on their journey. They provide practical support services such as Housekeeping, Lawn & Yard Maintenance, Meals, Childcare, Prosthetics, Medical Devices, and Physical/Occupational Therapy Supplies.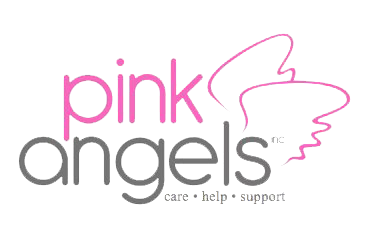 In 2017, Golden West Automotive launched Pink Angels- 6 Days of Fundraising with a target of raising $10,000 to assist this organisation in their powerful work. We managed to SMASH that target, and present to them a cheque for $18,518! We raised the bar in 2018, with a target of $25,000- and with HUGE SUPPORT from the local community, we raised $26,050! That's a total of $44,568 that has gone straight back to local patients!
If you'd like to get involved in our next event, email info@goldenwestholden.com.au for more info on how you can help!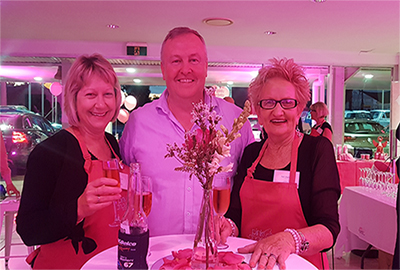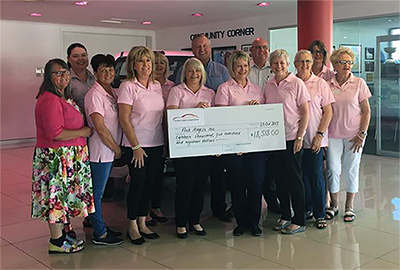 ---
Dubbo Junior Rugby Club
Golden West Automotive has had a long association with the Dubbo Junior Rugby Club. The Club has established a strong base for young sportspeople in the Dubbo community to grow and develop. Their professional and passionate attitude to Rugby closely aligns with our values as a company, and we are proud to support the participation of young people in sport through this organisation.